Happy Thanksgiving! I know this greeting is coming a few days late and it's been more than a few days since I updated the blog. We spent the holidays visiting with Adam's family in Memphis. I managed to drag my father-in-law out on Thanksgiving night for the 5-9 sale at Michael's. The big news from my shopping trips was there wasn't much exciting to be had in the crafting world IMO. Some of you may have jumped on the chance to buy a Cricut for $70-90 depending on where you bought, or took the big plunge with the Cricut Expression for $279 at Michael's. The cartridges were an even better deal. I saw several ads as low as $30 per cartridge. I'm still holding out on the Cricut, but it may be in my relatively near future.
I made some time to stop at Eclectica Scrapbooking as well as the local Archiver's while away. Of course Eclectica didnot disappoint. Owner, Rhonna, and manager, Brandy, were very informative and accommodating. I got my first look at the MME LifeStories kraft designs and unique journaling cards. There were quite a few Bo Bunny lines including super-cute Love Bandit. I spent most of my time perusing their ATC goodies. I picked up this cool set of cards from Leisure Arts.
I also picked up these October Afternoon Wild Cards from the Farm Fresh line.
They have a great selection of stamps. I couldn't resist these ATC ones by
Catslife Press
.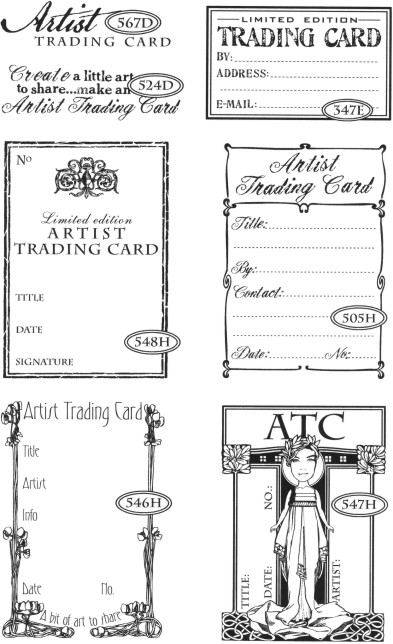 These are the "Fancy" collection. I bought the 2 on the top row.
In addition to shopping, used their work area for a few hours to create this layout.
Details about the layout are included in my weekly post for
TES
.
Check back for more projects from my week in Memphis. I've got an all-Sassafras Lass Amplify layout to share and a bunch of new ATCs. Thanks for reading.